Hi everyone!
I decided that I would do an outfit of the day today :) I don't have a lot of pictures because at first I wasn't going to do one but then I said why not? Haha! So here is what I wore today shopping and just having a nice day out with my boyfriend!
I wore my shorts and cardigan that I featured in my last post :)
What I wore:
Pink Rose
cardigan (#13.00)
Tinseltown Denim Couture shorts in cobalt blue ($5.00)
A black cami (don't know the brand or how much it was but probably around $4.00)
Candie's crossbody bag (on sale for $11.00)
Gladiator sandals
Get the look:
Black Cami from Forever21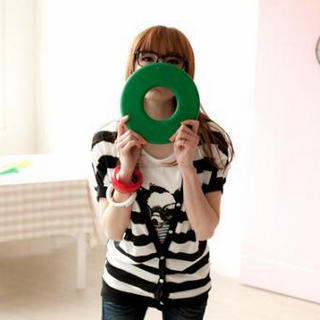 Short Sleeve Striped Cardigan
Blue Shorts F21
Gladiator Sandals
Cross Body Bag
(even cuter than mine hehe)
Was not completely ready for this Picture haha but this is all I have


Inspiration Picture (not necessarily for this outfit but for today haha)
Blake Lively
I think she looks so pretty and effortlessly chic :)
So, I have a favor to ask you guys! I am doing a "Get the Look-Day&Night" Post and would want to know who you would like to see featured. Some of my picks were: Kristen Stewart, Blake Lively, Miley Cyrus, Sarah Jessica Parker. I will eventually do all of them but would love to hear your opinion!
Thank you again for reading my blog! It means the world to me :)
Don't forget to Follow me on
Facebook
, here or on
Twitter
:) (If you want to) - I always follow back :)
Have an awesome day or night!
Adela